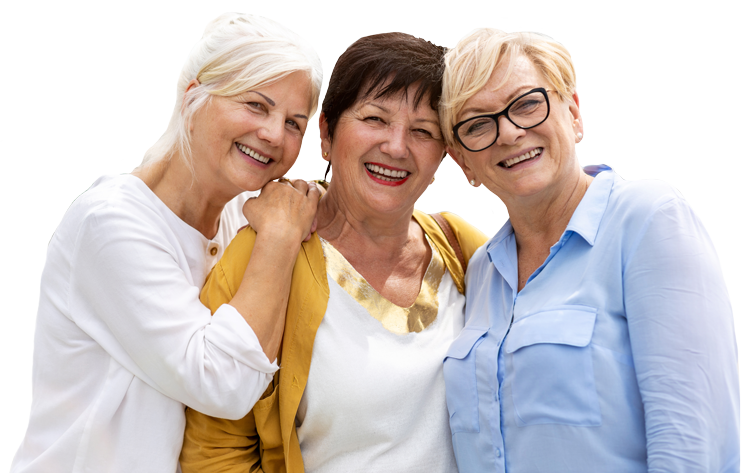 Assisted Living in
Gig Harbor, WA
Welcome Home to
Gig Harbor Court
Newly Renovated Gig Harbor Senior Apartments
Retirees can enjoy one of the best assisted living facilities in Washington state by enjoying the comforts of contemporary senior housing that features:
Modern fixtures and flooring  •  Kitchenettes  •  Walk-in showers  •  Grab bars  •  Outdoor patio  •  Housekeeping and laundry service  •  Basic cable  •  Small pets welcome
Science-Based Memory Care in Gig Harbor
Coming Soon
Senior Living, Gig Harbor Style!
Relax. You're home.
Welcome to Gig Harbor Court, one of the best places to retire in Washington state. We're a charming community less than a mile from the stunning views of Salmon Bay. Our senior living community is within walking distance to shopping, pharmacies, the Gig Harbor Pierce County Library, and fine dining. There's always something to do with weekly excursions and engaging daily activities. You'll love our inclusive, social atmosphere and focus on caring for you. Visit us and see how great life can be in our assisted living community.
Our caring team members are here for you daily, ensuring you have the best experience possible. Enjoy abundant activities, outings to world-class restaurants, or dining in style at home. Tacoma-area seniors can let go of life's hassles and enjoy Washington retirement living with the benefit of individualized support. We're dedicated to serving your assisted living needs.
Residents love the ability to say goodbye to chores and loneliness. New friends are waiting, and a team of dedicated senior experts is ready to provide the best senior care services in a vibrant retirement community.
Come home to a Gig Harbor retirement living community that offers the support you need through assistance with daily activities, enriching socialization, and physical therapy. Gig Harbor seniors who live here continue to grow and maximize their abilities through independent lifestyles.
Our Gig Harbor assisted living community offers:
Pet-friendly apartments designed for assisted living
Gig Harbor social activities planned daily
Wellness programs and fitness center
Seasonal, chef-prepared meals
Restaurant-style dining room
Recreation and activity center
A library
A salon
A private outdoor courtyard, garden, and covered patio
Paved walking paths
Eliminate your need to find new senior living communities as your needs change. Secure your future in a home that provides assisted living services to grow with your lifestyle.
Assisted Living | Gig Harbor, WA
Older adults can extend their levels of independence with assisted living. Washington personalized senior care plans give residents the confidence to enjoy their lives. Daily meals and activities promote a healthier lifestyle.
Our assisted living community provides individualized support. From medication reminders to personal care and hygiene assistance, residents only receive and pay for the services that benefit their lifestyles. The cost of assisted living in the Puget Sound region is flexible, thanks to our individualized levels of care. Gig Harbor Court helps residents and their families discover the value of assisted living over senior home care or an independent living community.
While living independently, residents rest assured knowing 24-hour support is readily available to offer assistance.
Assisted living residents continue staying social and engaged in our community offering senior housing. Seattle, WA area activities encourages a healthier way of life. Seniors can find different ways to connect, move, and grow every day.
Assisted living prices starting at $3,995
Assisted living prices starting at $3,795
Senior Living
Near Seattle
Looking for senior living closer to home? Browse our sister communities for assisted living near Seattle, WA:
What does the cost of Gig Harbor senior living include?
Discover more about your options for senior living and how the monthly price can vary from service to service.
"I love it here! Awesome people, friendly staff, always willing to help."
Spacious Senior Apartments at Gig Harbor
Don't think you will be able to bring too many of your favorite things? Our senior living apartments are some of the largest in town! Bring your favorite furniture and heirlooms to our Washington retirement community, and we'll take care of the rest.
We have a home for every senior lifestyle with multiple options available, from large multi-bedroom apartments to small assisted living floor plans.
Dining In Style at Gig Harbor Court
Our senior living community offers delicious nutritional dining options for assisted living residents. Our award-winning chef, Rahfiki Davis, and his team are solely dedicated to your vitality with delicious and nutritious meals. We take feedback and whip up unbeatable meals! Get a taste of the best that retirement living offers in our community.
Gig Harbor Court's Activities for Seniors in Assisted Living
Gig Harbor residents experience enticing activities every day, including fitness and wellness exercises, social hours, brain games, and visits from guest musicians, performers, entertainers, and authors.
Interested in learning more about senior housing?
Seattle, WA area residents, get to know our team today.
We'd love to hear from you! Please leave a review: