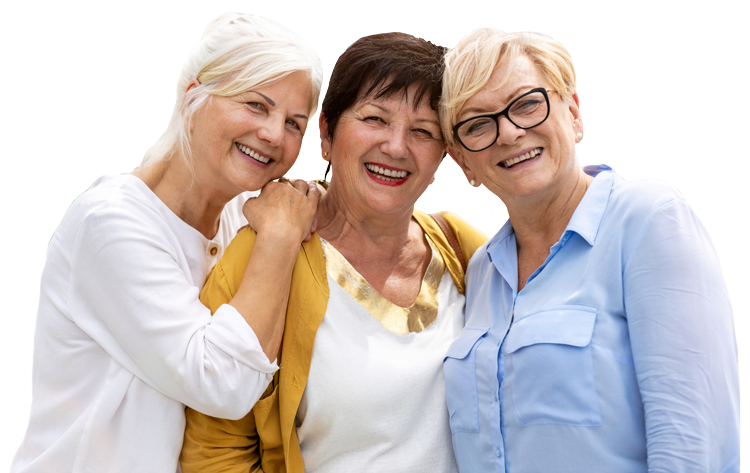 Assisted Living & Memory Care in Elk Grove, CA
Welcome Home to
Elk Grove Park
Newly Renovated

Boutique Senior Apartments | Elk Grove, CA
It's time to experience life in a close-knit community. Retirees can live in the comforts of contemporary cottage-style senior housing that features:
Modern fixtures and flooring
Kitchenettes
Walk-in showers
Grab bars
Basic cable
Individually controlled A/C
Housekeeping and laundry service
Small pets welcome
Your Boutique Senior Living Haven in Greater Sacramento: Welcome to Elk Grove Park!
Near the heart of the Laguna neighborhood lies a hidden gem: Elk Grove Park. Our community allows seniors to let go of life's hassles and embrace a fulfilling lifestyle. We're more than another Sacramento assisted living and memory care community. We're proud to offer a close-knit family feel in a boutique, cottage-style setting.
Experience the Unique Cottage Lifestyle
Our intimate community offers the cozy feel of a small neighborhood. We also deliver the amenities of a much larger establishment. Nestled amidst parks, shopping centers, and local restaurants, Elk Grove Park offers a one-on-one experience designed to cater to individual needs.
A Community That Feels Like Home
Saying goodbye to chores and loneliness is a promise. It's our way of life. New friends await, and our dedicated team of senior living experts is ready to provide unparalleled service in a welcoming environment. Elk Grove Park means choosing an independent and fulfilling lifestyle for you or a loved one. Seniors who live here continue to grow and maximize their abilities.
Our Elk Grove assisted living community offers:
Pet-friendly apartments
Daily social activities
Wellness programs and fitness center
Seasonal, chef-prepared meals
Restaurant-style dining room and private event space
On-site salon
A beautifully manicured outdoor space
Paved walking paths
Eliminate your need to find new senior living communities as your needs change. Secure your future in a home that provides assisted living and memory care services to grow with your lifestyle. Each aspect of Elk Grove Park is crafted to enhance your lifestyle and deliver an unmatched senior housing experience.
Discover Assisted Living & Memory Care Near You!
Fine-Dining Fridays:

A Taste of Elegance
We believe in enriching occasions for all. You're invited to indulge in our Fine-Dining Fridays. This event isn't your typical senior living dining experience. Once a month, we provide an elegant, four-course dinner designed to tantalize your taste buds and elevate your lifestyle. Our fine-dining events are open for those curious about our inviting lifestyle. Contact us for an exclusive invitation.
Assisted Living | Elk Grove, CA
Older adults can extend their independence with assisted living in Elk Grove. Personalized levels of senior care give residents the confidence to enjoy their lives. Daily meals and activities promote a healthier lifestyle.
Our assisted living community provides long-term care and individualized support. From medication reminders to personal care and hygiene assistance, residents only receive and pay for the services that benefit their lifestyles. The average cost of assisted living in the Sacramento area is flexible, thanks to our individualized levels of care.
While living independently, residents live with peace of mind, knowing 24-hour support is readily available to offer assistance.
Assisted living residents stay social and engaged in our community. From new friends to new hobbies, our activity calendar encourages a healthier way of life. Seniors can find different ways to connect, move, and grow daily.
Assisted living prices starting at $4,395
Assisted living prices starting at $4,395
Memory Care in Elk Grove, CA
According to the Alzheimer's Association, Alzheimer's is the most common form of dementia and affects over 690,000 seniors in California. Connections is an evidence-based dementia care program to support older adults and family members in the south Sacramento area.
With the help of our memory care specialists, seniors living with dementia are encouraged to be social and pursue their passions. In addition to health care, our team understands that sometimes the support your loved one needs is someone ready to listen.
Skilled nursing facilities are often more suitable for seniors who cannot live independently due to chronic injuries and illness. Nursing homes or other types of memory care facilities in Elk Grove may not offer loved ones the social and engaged lifestyles they deserve.
Memory care provides a secure environment for people experiencing memory loss. These residents can live independently at their own pace and find purpose. Our memory care cottages offer an intimate atmosphere.
Why Choose a Memory Care Community?
Alzheimer's and most forms of dementia are progressive and will require 24-hour care at some point. Families providing home care may be unable to keep up with the needs of their loved ones. The Connections memory care program lifts that burden and allows seniors to live with honor and dignity.
Connections: Supporting Memory Care Family Members
Alzheimer's and dementia do not only affect memory care residents. Family members' lives are also impacted, and the Connections program is here to offer support. Whether you're feeling overwhelmed by caregiving responsibilities or struggling to cope with changes in your loved one, our program provides a range of resources designed to help you navigate this journey with compassion and understanding.
Monthly support groups: Connect with others impacted by dementia and learn how to cope with the challenges through facilitated support groups in partnership with local senior living professionals and hospice providers.
Educational resources: Access information about dementia, including symptoms, treatment options, and care strategies, through educational resources such as articles, videos, and webinars.
Family involvement: Involve families in resident care and planning through regular care conferences. Family members can share their thoughts and concerns and work collaboratively with care staff.
Family events: Participate in special celebrations that provide opportunities for residents and their loved ones to engage in joyful, meaningful activities that instill purpose.
Caregiver training: Connections team members receive ongoing training from Dr. Petersen and other accredited sources to provide top-rated care, activities, and family communication. 
Sensory stimulation:

We engage residents in sensory stimulation activities, such as music and art therapy, that can promote well-being and emotional expression. Our partnership with Dementia Live® offers the experience of cognitive impairment to family members.

Pet therapy:

Residents participate in pet therapy programs, which have been shown to reduce stress and improve socialization among dementia patients. We welcome family pets in visiting areas with prior approval.
Evidence-Based Memory Care in Sacramento County
Elk Grove area seniors and their relatives find comfort with the Connections Program for memory care. Our secure and calming dementia care community is a resource for seniors living with Alzheimer's and other forms of memory loss.
Memory care prices starting at $5,995
Memory care prices starting at $5,995
Assisted Living in the
Bay Area and Northern California
Looking for senior living closer to home or want a nearby change? Browse our sister communities for assisted living in Northern California:
What does the cost of assisted living and memory care in Elk Grove, CA include?
Discover more about your options to pay for assisted living and how the monthly price can vary from service to service.
Options for Spacious Senior Living Apartments in Elk Grove
Our cottage-style residences for senior living are ready for you to turn into your new home. Bring your favorite furniture and heirlooms. We'll take care of the rest!
We have a home for every senior lifestyle in a boutique environment! Choose from multiple studio and one-bedroom floor plan options.
Dining Well with Boutique Senior Living in Elk Grove
Taste an elegant senior living dining experience in Elk Grove, CA. Enjoy nutritional, healthy meals or comfort foods from our superb dining team. A flexible menu with local, seasonal delights awaits you.
Elk Grove Assisted Living and Memory Care Activities
We offer engaging events and activities every day. Stay active with fitness and wellness exercises, social hours, brain games, and visits from guest musicians, performers, entertainers, plus much more.
Interested in becoming a resident?
We are ready when you are.
Get to know our team today.
Is an intimate boutique assisted living community in your future? It can be! Fill out our form now to get started.
We'd love to hear from you! Please leave a review: