UPDATE: By Valentine's Day 2020, Major White has received over 200,000 Valentine cards from people worldwide. Watch the CBS Evening News story below!
A certain gentleman in Stockton, CA is making waves in the media these days because of his simple wish to receive Valentine's Day cards.
Major Bill White, a 104-year-old WWII vet living at The Oaks at Inglewood, wants to add to the scrapbook of his life with cards from people near and far.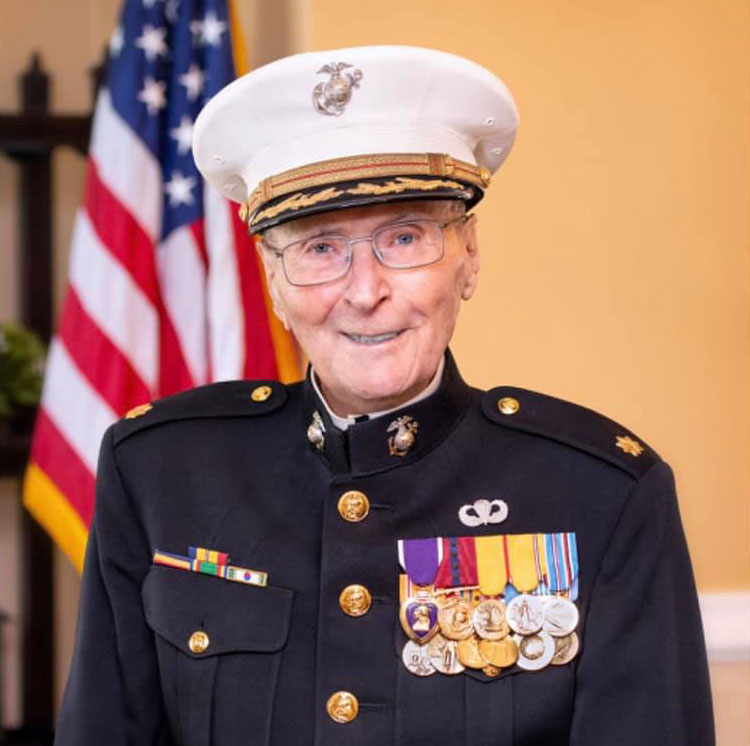 The initiative 'Operation Valentine' started when his assisted living community The Oaks at Inglewood requested that Bill receive as many Valentine's Day cards as possible. A Facebook post from a veterans group page went viral after they shared the news too.
Soon, FOX40, CNN, KCRA, and other national and local outlets hopped aboard Operation Valentine to help make Bill's dream happen.
Management company Pegasus Senior Living is also joining in by asking each of their 37 communities to send cards to Bill as well as the corporate home office in Dallas.
Currently, The Oaks at Inglewood has collected more than 100 cards. They plan on presenting all the cards to Bill on February 13. With your help, we can double, triple, quadruple that number! Let's make it 10,000!
How you can send Valentine's Day cards to Bill:
Operation Valentine
ATTN: Hold for Maj Bill White, USMC (Ret)
The Oaks at Inglewood
6725 Inglewood Ave.
Stockton, CA 95207