Senior living community, Magnolia Place of Roswell, helped their resident, Mr. Ray Y., cross off a big to-do item on his bucket list for his 100th birthday – a dolphin encounter, plus a cookout with local friends and root beer floats with family.
The Birthday Week Festivities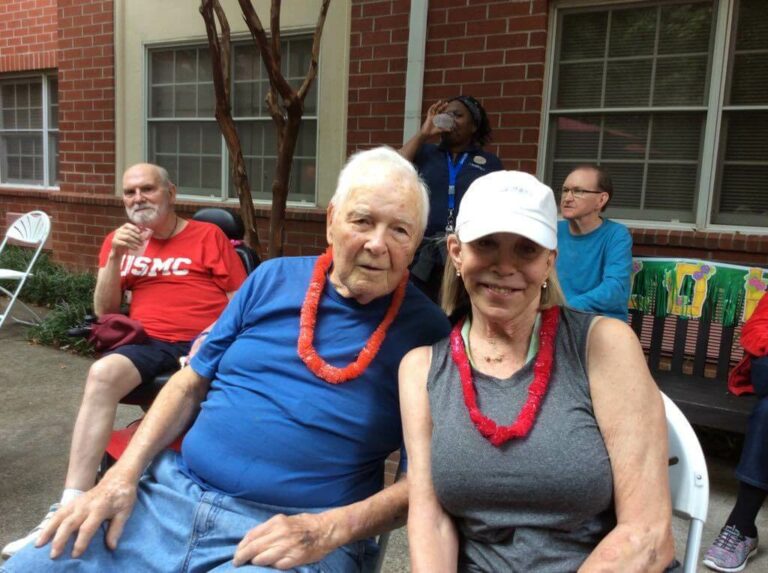 On Monday, May 16, 2022, community staff and Ray visited the Georgia Aquarium for the dolphin encounter. The dolphin slid out of the pool so that Ray could pet and feed it! Aquarium staff also assisted Ray with going through some of the dolphin's training moves.
On Wednesday, May 18th, Ray's actual 100th birthday, the President of the Dixie Chevy Classic Car Club, Bob Brown, brought Classic Chevys, and non-profit, Patient Paws, arrived for the party with their pups. There was live music and a cookout. Captain Jim Minta also came by with the ROTC Lassiter High School Color Guard. A local veterans' group attended Ray's birthday as well. It was a busy day!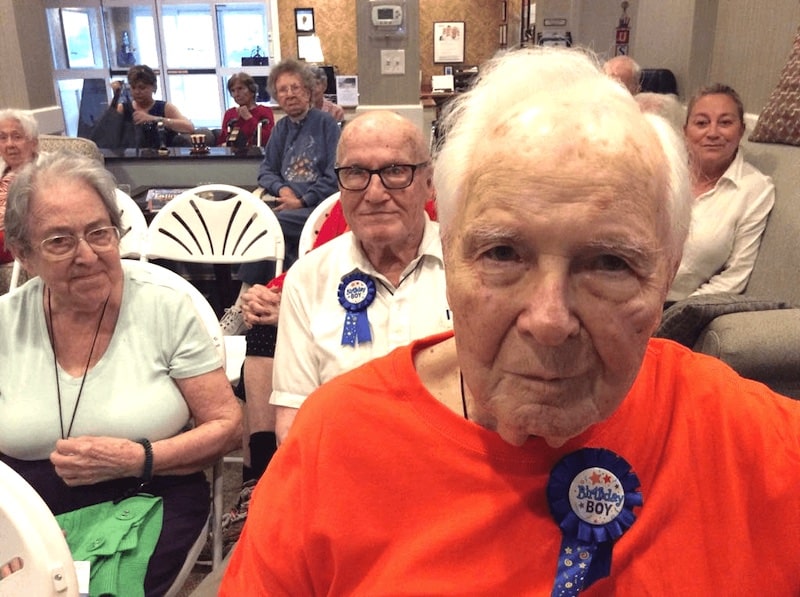 On Saturday, May 21st Ray had a big birthday bash with his family. The community staff provided root beer floats because Ray loves root beer!
It is safe to say that Ray had a very memorable 100th birthday. He was even featured on the local Patch site and Atlanta Senior Life!
Celebrating Is What We Do
Come celebrate your meaningful moments with Magnolia Place of Roswell. For more information about our exciting senior housing community in Roswell, GA, please contact us.