Broadway Mesa Village recently marked the extraordinary journey of beloved resident Vivian B., who recently celebrated her 105th senior birthday at Broadway Mesa Village. We were privileged to share in this remarkable milestone for a life, well-lived. The three-day event was much more than just a short gathering – our team members created a testament to the vibrant spirit and enduring strength that defines our senior community. Reaching the age of 105 is an inspiration, and her celebration was fun, exciting, surprising…and pretty loud, actually!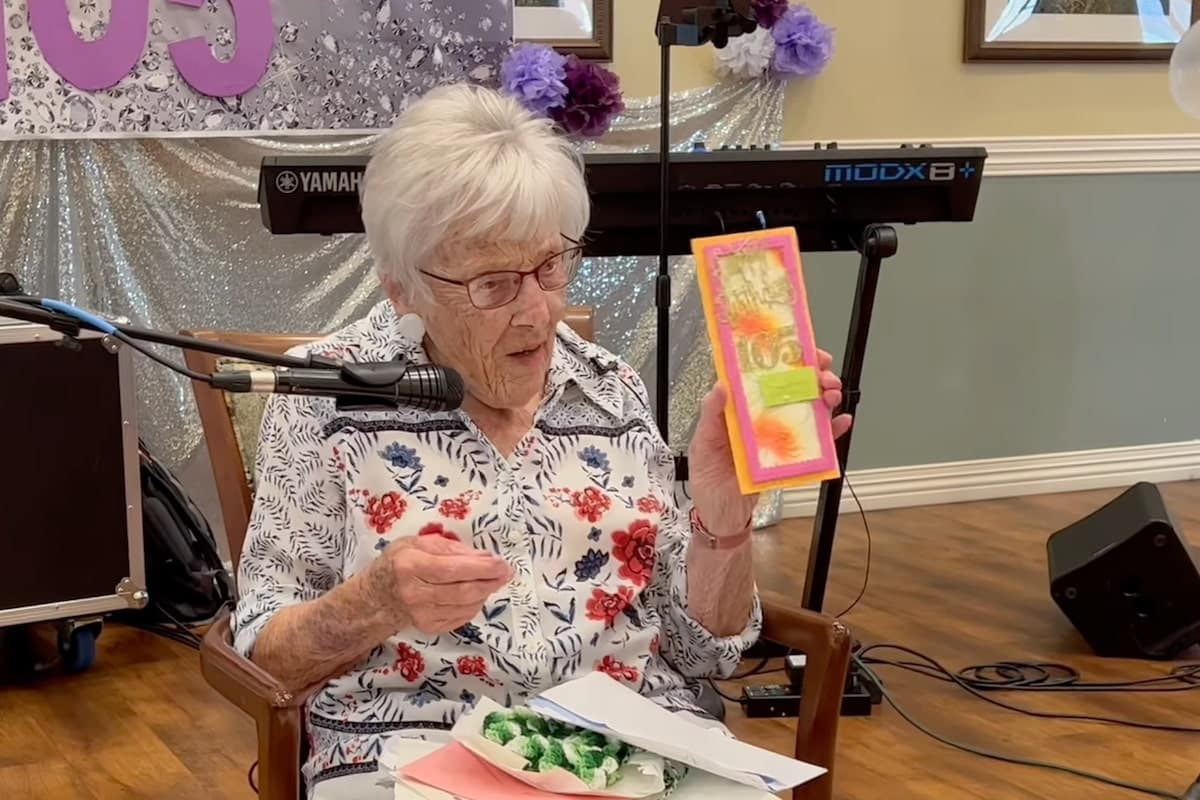 Day One: Dancing Like There's No Tomorrow
On August 31, 2023, family, friends, residents, and team members gathered at Broadway Mesa Village to wish Vivian a happy birthday. The guests danced to live music, enjoyed special treats, and the guest of honor opened some of the 1,700+ birthday cards she had received.
Day Two: A Community Parade
Vivian's senior birthday continued outdoors the next day with a parade and greetings from the City of Mesa Firefighters and local government officials. Sitting on a comfortable couch and wearing a rhinestone crown, she watched the parade and received her visitors with a smile. Vivian was presented with gift baskets, flowers, and one-on-one time with the local fire chief and police department representatives. She was thrilled to be the focus of attention that day and received plenty of compliments and hugs.
Day Three: A Motorcycle Ride
On September 2, Vivian was seen on her feet, waving to members of the Christian Motorcycle Association as they drove by Broadway Mesa Village's entrance with their lights flashing. After the men and women participating in this procession parked, they greeted Vivian with hugs and a card.The group also prayed together and when that ended, the guest of honor asked for a motorcycle ride; she was given a helmet and helped onto the seat. Vivian was all smiles as her driver revved the engine and took her for a spin – she even mentioned her "helmet hair" afterward!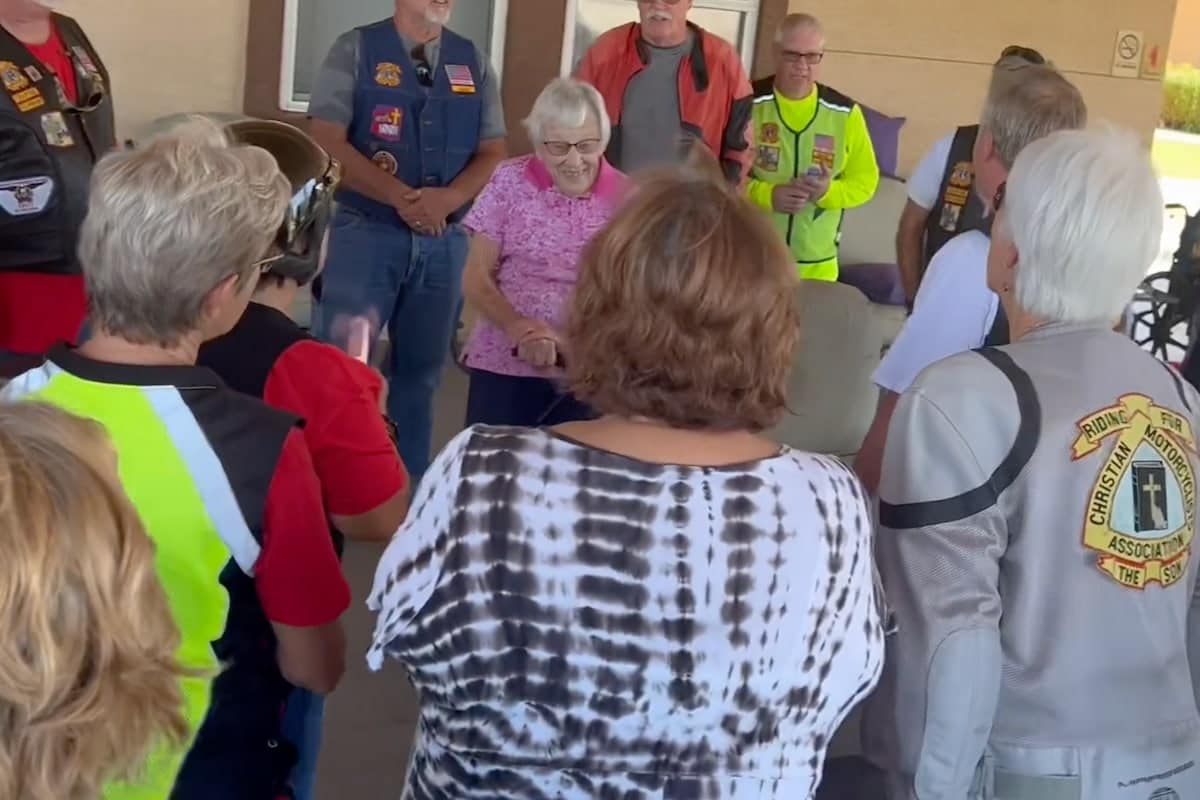 The Key to Vivian's Longevity
Vivian's journey began in 1918, and she has witnessed a century of countless changes and evolution. Friends and family gathered to honor this incredible woman, creating an unforgettable three-day senior birthday party. One cannot help but wonder what the secret to her longevity might be, though. The timeless values of love and laughter cannot be emphasized strongly enough here, and they help guide seniors through life's ups and downs.
The Importance of Senior Communities
Senior communities provide supportive, enriching environments where residents can continue to grow and enjoy life to the fullest. Their loved ones also have peace of mind, knowing that their family members are cared for in secure environments where their medical and personal needs are cared for. Seniors enjoy longevity at Broadway Mesa Village Assisted Living & Memory Care in Mesa, AZ with these enrichment services:
Recreation and activity center
Fitness center and wellness program
Daily, planned social activities
On-site salon
Pet-friendly apartments
Broadway Mesa Village Celebrates All Lives With Kindness and Integrity
Vivian B.'s 105th senior birthday celebration is a reminder of the beauty and resilience of aging. As we honor her and all of our residents, we invite you to consider the significance of embracing the later years with vitality and purpose. Everyone has a unique story to tell and deserves a space where they can continue to create memories and share their wisdom. If you're interested in exploring the enriching senior living experience we offer at Broadway Mesa Village, don't hesitate to get in touch with us. We'd love to show you how our community can honor and celebrate you or your loved ones, every single day.